Detroit Internet Marketing and PPC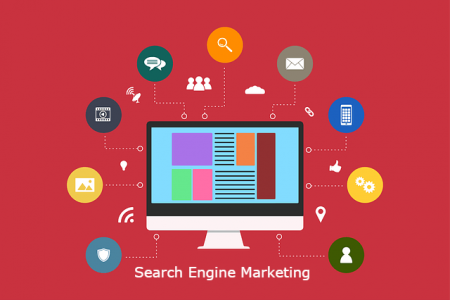 Ottaway Digital is the value leader of internet advertising. Regardless of age, people are beginning their buying process with paid search engine marketing on Google, Bing or Yahoo. In fact, these three search engines deliver about 90% of all US searches. Well-managed SEM campaigns are a surefire way to help your company gain exposure and clicks in search engine results pages (SERPs).
As a full-service search engine marketing firm, Ottaway Digital specializes in integrated customized search marketing campaigns that capture a prospect's search queries and turn them into business opportunities for our clients. Proprietary technology allows us to drill down into our clients' offerings and serve our ads to the most relevant searched terms.
Highly trained web managers create custom ad groups featuring the products and services of our clients. Ottaway Digital works with Google AdWords campaigns, as well as Yahoo, Facebook and LinkedIn daily and is among their biggest partners. Ottaway Digital monitors all pay-per-click marketing campaigns to optimize our clients' spend and achieve the most economical rates possible.
Our SEM Strategy
It takes time, experience and industry knowledge to build a great campaign. Here's how we will build one for you:
1. Develop A Plan
All too often, our clients want to jump right into PPC advertising and blow through their marketing budget. Before even thinking about running any ads, we make sure we have a full grasp on your industry, competitors and prospects. Understanding the landscape is half the battle in running successful PPC ads.
2. Thorough Keyword Research
Perhaps the most important aspect of SEM and PPC marketing: finding the right keywords ensures that your ads are showing to the customers most likely to buy. We have access to the top SEM tools to ensure you get the most impressions and highest click-through rates.
3. Website Optimization
While you can learn more about the details of search engine optimization (or SEO) here, know that it is vital for pay-per-click advertising. Your landing pages need to be optimized for the keywords you pay for. PPC campaigns will help you show up in search results and get people to your website. What it will not do is keep people there.
That's why your site needs to be regularly updated with quality content and friendly user experience. A clean, informative website will go a long way in boosting your conversion rates.
Ottaway Digital will research, set up, optimize and deploy your PPC campaigns.
4. Ad Development, Maintenance and Analysis
Ottaway Digital will research, set up, optimize and deploy your PPC campaigns. The world of SEM and PPC changes often. Consistently meeting standards and changing content is difficult and time-consuming. Maintaining the quality score of your ads, updating landing pages and tracking the performance of each ad are just some of the things we do to ensure a high ROI.
Digital Marketing in Detroit
SEM is undoubtedly one of the most effective ways of getting to page one of Google and other search engines. There are various online advertising tools that can bring your business sales, but none allow the specific targeting and measurable results that SEM and PPC marketing do.
Our SEM services have helped hundreds of clients increase brand awareness, bring more traffic to the website and increase conversions. We have learned the ins and outs of paid search marketing, meaning we know how to invest your money to get the best ROI.
ROI on PPC campaigns depends on how well managed your campaigns are. Ottaway Digital knows how to identify the keywords and phrases that are worth investing in. One of the major positives of PPC marketing is that it's very easy to adapt and change. Your ads can be adjusted, moved, paused or restarted at any time.
This flexibility allows you to maintain the highest efficiency for your ads. The downside is that it requires constant maintenance and analysis. This is where hiring a premier SEM company has the most benefit. PPC is not as simple as creating a single ad and sending it out.
Best practices call for multiple ads targeting various keywords and phrases. Those ads need to be manicured, manipulated and tracked on a regular basis. Anything less will result in a poor investment and lower returns.
Full-Scope SEM Services
As a full-service SEO and SEM agency, we have mastered all the strategies to get your company what it wants – more sales. In addition to our SEM services, we also offer the following:
Website and Email Hosting
If you are going to pay to get people to your website, you better be sure that when they get there, they are going to find what they want. A clean site structure with a sensible hierarchy, high-quality content and clear calls to action are just as important as running the perfect ad.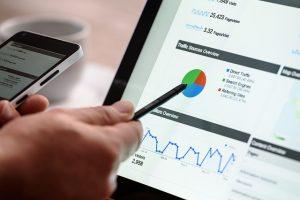 Ottaway Digital is your one-stop marketing hub for all your SEM needs. We do all of our client work in-house, so you can be sure that you are getting the consistent and quality work that you expect.
We hold monthly meetings with each of our clients so our SEO experts can show them exactly what has been done, how it has performed, and how many conversions it has led to. Ottaway Digital offers complete transparency because our numbers speak for themselves.
The internet marketplace is not going anywhere soon. It has grown exponentially over the last few decades, and now it's where almost everyone searches for services and buys products. Your competition almost certainly has professional advertisers and marketers working to capitalize online. Start making your mark today by hiring Ottaway Digital. Be audacious.