Facebook Advertising Agency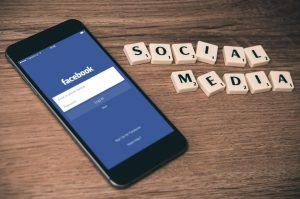 If you own a business, you need a Facebook account to generate more sales leads. A primary activity for Americans nowadays is browsing social media, especially Facebook. Our Facebook marketing experts at Ottaway Digital will provide your business with key Facebook strategies to bring you more sales prospects. The content team at our established Facebook marketing company is experienced with developing Facebook pages, posts and advertising campaigns for all sorts of businesses. We've been doing it since 2006! Our Facebook advertising strategy has delivered ideal results to businesses time and time again. Our superior digital media results stem from 30 years of marketing experience and a dedicated content team. We promise our clients sterling service with every Facebook page, post, and campaign we create for them. Trust in the expertise of our social media team to bring your business money making ideas from Facebook advertising.
Facebook Marketing for Your Business
Facebook users not only use the social media platform to connect with friends, but they are now using it to follow specific businesses and brands they like, too. Users may be interested in the services your business provides currently along with any new services you will provide, and an easy way to share that with them is by posting regularly to Facebook. You can use your business' Facebook account to catch the attention of a specific audience or to keep your current customers engaged in reading up on your company's efforts. Our Facebook advertising agency will develop a specific strategy to deliver the best Facebook posts and/or marketing campaigns for your company. Your business will benefit greatly from its presence on social media platforms such as Facebook. You can look forward to gaining new followers and customers as well as keeping the old customers interested in your business. Followers can easily share your posts and ads with their own friends, and word of mouth has been known to get businesses a lot of sales leads. Among the different Facebook advertising strategies you can use, our team of digital marketing experts will determine which ones will work best for your company. So leave it up to our experts, and don't worry about trying to come up with a Facebook plan for your business, because we've got you covered!
The marketing professionals at our Facebook marketing company know the best time to post and what content to post so that your company's Facebook page gets the most attention from potential prospects. We develop a thorough Facebook advertising plan based on those details to get your company the positive awareness it deserves. Bring in some more business to your company with our expert Facebook marketing services. We can also provide you help with other prominent social media platforms such as Twitter, LinkedIn, Google My Business, Instagram, Snapchat, and Pinterest. Nowadays, the presence of your company relies heavily on your social media accounts, so get your business noticed and start advertising through innovative Facebook tactics.
More specifically, we will provide your company with:
Facebook posts on a regular basis.
Facebook ad campaigns.
Regular updates to your Facebook page.
Top Facebook Marketing Experts
Your search for top social media management companies can stop here. If you want the best Facebook advertising agency serving businesses all over the U.S., choose Ottaway Digital to provide your company with exceptional Facebook marketing strategies. Your business' sales leads and revenue will improve with the help of our high-quality Facebook services. Trust our Facebook advertising agency to provide you with superior social media services and ads for your company. Give us a call today so we can get started on developing and implementing a first-rate Facebook advertising plan for your business.