Every business has a Google My Business (GMB) page even if you didn't set it up. It's the listing with the photos and information on the right side of the Google Front Page when your site renders.  
So why is it so important?  Here's why: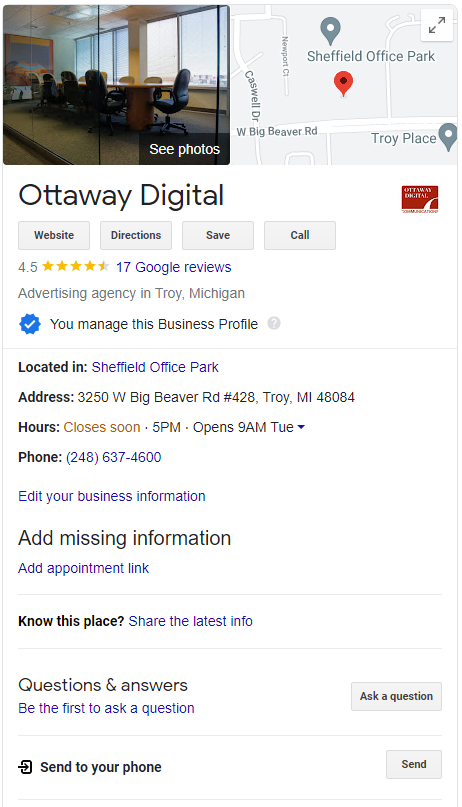 FIRST LINE OF ENGAGEMENT: 

Your GMB page is an attention grabber and if created and managed properly, it will get you more customers for free.

PHOTOS CREATE INTEREST: 

We all know people are visual, and especially someone who is shopping and looking to buy.  Having the right photos can make a big difference in engagement.

"REQUEST A QUOTE" FORM: 

Depending on your industry, you may get a button allowing customers to request a quote right from your GMB. It's in beta. A few of our clients are already getting leads from a form on their GMB page.

TRAFFIC FOR MOST MOVING SITES IS HUGE: 

In fact, much larger than your own website most likely.  It's a great way to engage and get prospects to view your site if they don't just request a quote right from your GMB page.

MESSAGING: 

All of your prospects who do

request a quote from the GMB page or send you a message are put into a file so you can view them in your past history where they are recorded on your page.
Don't miss out on more leads.  Make sure that your GMB page is up to date and is well optimized.  It's getting to be a bigger and bigger channel for more moving leads every year.
Onward and upward!
For more information: https://marketersformovers.com/blog/seo-guide-for-moving-companies/