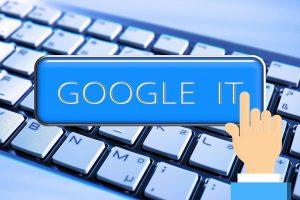 If you're a retailer, you are probably familiar with the dictum that 90% of your customers are within five miles of your location. That's been true for years and it still holds true today unless your business model is similar to IKEA. Since this is the case, it only follows that Local Search is important for your business, and to be seen in Local Search, your site has to be optimized properly.
What are the best tactics to use in optimizing your website for high Local Search rankings on Google? Here are a few of the most important ones:
Title Tags:

These are extremely important "road maps" for the Google search bots. Unless properly strategized and written, your site will be handicapped for Local Search. Be sure to mention the location city of your storefront.

Meta Descriptions:

Not to be confused with no longer important meta tags, these meta descriptions are the two lines that appear under your blue Title Tag on the Google search engine results page (SERP). Write them strategically again to provide the most important criteria to get the searcher to click on your website and begin their purchase process. Blah, cookie-cutter metas will get no results.

H1:

Your webmaster will know what this is, and again, it's a very important "road marker" for the Google search bots to find your page and correctly identify your page for Local Search results. Here again, make sure the city of the location of your business is in the H1 headline on your Home Page.

Home Page Content:

This is vitally important for the Google search bots to read and identify your business and its location. Since Google now uses Proximity in returning its SERPs, your website will be returned on Page One or even in the Local Search Pack at the top of the page if your website clearly identifies your business' location.

Google My Business:

This is another vital tool for high-ranking Local Search results. To not complete your My Business Page is suicide. Do it now if you have not already claimed it… and then be sure to get it verified by Google. It takes less than a week and can sometimes even be done with an automated phone call from Google.

Other Local Search Directories:

While Google is by far the most important new business search tool you can use, other directories can enhance your Google rankings as well as add to the credibility of your business. So it is very important that your webmaster checks, corrects and receives verification of your listings of your address, phone number(s) and business hours on: YP.com, Yelp.com, Bing.com, Yahoo.com, Localeze.com, Thumbtack.com, etc.

Awards, Affiliations, Achievements:

Your Local Search customers will be influenced by how much a part of their community you are. So be sure to feature any civic groups your business is a member of like Chambers of Commerce. In addition, mention if you've won any local awards from your local TV station, radio station or newspaper. If you do work for any "big" companies or feature any products of top companies, put it upfront on your Home Page.

Better Business Bureau and Angie's List:

These are two huge credibility builders, especially for Local Search customers. We know many of you hate the BBB. Well, get over it. Your customers demand it. Further, Angie's List is "member only," so all reviews have a real profile. Women, therefore, believe the reviews and know that they aren't fake like many on other sites. Make sure to sign up for a business listing on Angie's List!
Please implement all of these tactics as soon as possible. Your Local Search ranking depends on it.