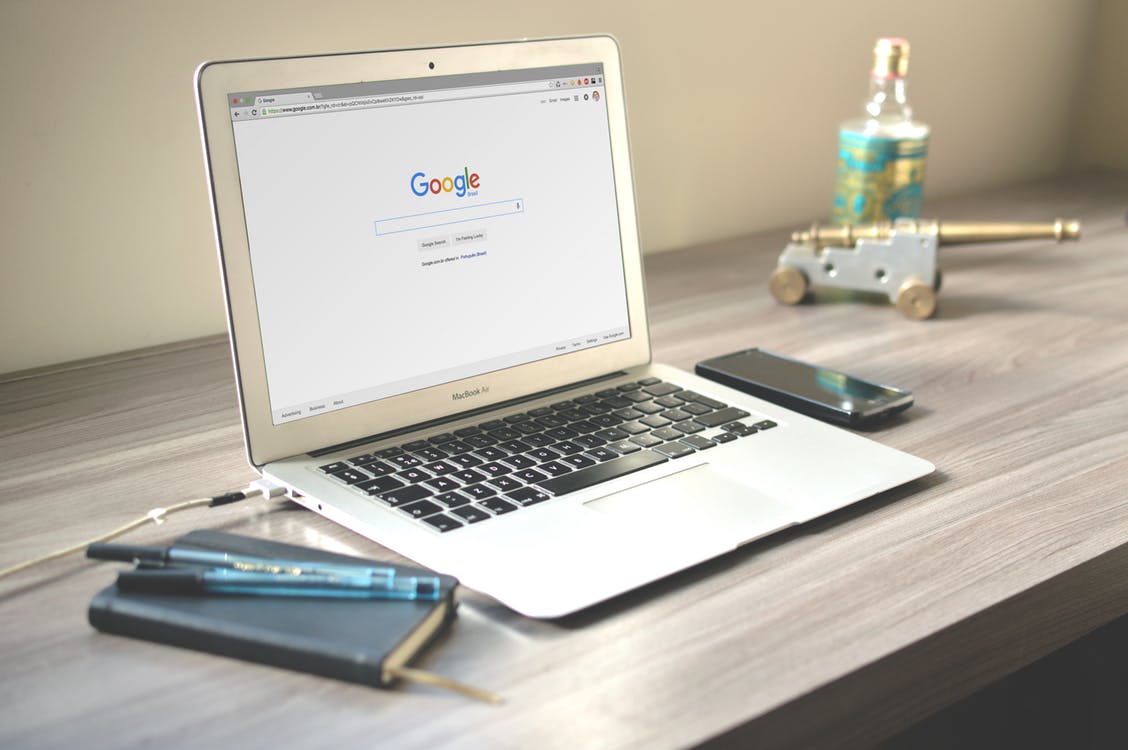 First, the good news: it's never been easier for advertisers to start an ad campaign online and measure the direct results in real time. The bad news? It's never been more complicated to be involved in internet marketing. What does this mean for you?
If you're just starting out, you have an advantage. You don't have years of experience using specific platforms that you need to unlearn. You're also in at the ground level learning about the latest offerings from digital advertising platforms, so you can hope to get results fast and effectively if you get it right.
If you're already an expert, your job is staying abreast of these complicated, fast-paced changes happening on all our favorite digital marketing platforms, from Google to Facebook and even lesser-known platforms like Taboola. Features are being removed and dashboards updated faster than most people can write a blog.
Digital marketing platforms are constantly changing, as we said. We plan to create a snapshot of our favorite Ad platforms right now as we move into 2019 and keep this list updated as the industry evolves. Hang on, because it's gonna be a wild ride!
UPDATE: Over the summer of 2018 there have been some minor changes from some major players in the digital advertising realm. Google has made some big digital platform changes to their ad platforms, so make sure to read that blog to learn the latest.
Advertising on Google
Google Ads (the platform formerly known as AdWords) is the most popular digital advertising platform on the internet today. It's so big that Google Ads revenue in 2017 surpassed ALL advertising placed on TV, and nearly surpassed the ad revenue of TV and radio combined. Just on one platform. Pretty powerful, right? It's great then that Google has made such a powerful campaign manager for advertisers to use.
How to Create Campaigns on Google Ads
If you want a slice of this marketing pie, you have several options for campaign types. They are:
Search Campaign: These are the ads that show above the organic search results. (If you're not sure what organic search results are, read this blog about the fastest way to page one of Google). Advertisers set a budget, and these ads are placed in an auction where the highest bidder gets placed in the top ad spot.
These ads mimic search results, directing searches to your website. You can choose the specific keywords that you would like to serve your ad on, choose the blue headline text as well as the black description text and let the ads run. Other targeting options are location, demographic and custom audiences (such as visitors to your website). Make sure to create as many ad extensions as possible to increase your ad rank and lower your CPC.
Display Campaign: This campaign serves image and video ads to users surfing content on Google Display partner sites, mobile apps and mobile sites. Google claims their Display Network serves to over 90% of all internet users on over 2 million different sites and apps.
This campaign type includes easy image editors, and allows you to create image ads, regular and dynamic text ads that automatically pull images based on topics that you choose, interactive "Light Box" ads and options to serve videos. They also have a number of extensions that will help users to find your location or call you directly from the ad.
You can run reports to show which website placements are most effective, and you can also specify exactly which topics or specific websites you would like to place ads on.
Search with Display Select Campaign: This campaign type is a great way to test the effectiveness of display ads for your business while running search ads. Build out both ad types. Google will serve search ads and will use a portion of the daily budget to serve your display ads on display network sites whose topics cover the keywords you are targeting in the search ads. There's no need to specify your placements!
As I mentioned, this campaign type is best if you want to test display ads. For the most effective use of your ad budget, you will want to create a separate search and display campaign.
"Google Guaranteed" Campaign: These ads show above both the search ads AND the search pack, so it's prime ad territory that you'll want to be in. Apply for a listing in the Google Guaranteed Program. Google wants in on the lead gen game once dominated by aggregator sites like Angie's List, Home Advisor Reviews and others. Any calls from these ads are placed in a custom tracking dashboard inside the "Google Guaranteed" Program.
To serve these ads, Google must approve your company. It will perform a background check on you (the business owner) and your company, your insurance coverage and other important standards for specific industries. If your business if approved, Google will show your listing with a "Google Guaranteed" badge at the top of the search results (if you pay) or without the badge if you aren't paying. The search results where your listing is shown is automated by Google according to the industry that you choose in your listing. Demographic targeting is not available, and location targeting is required.
This ad type rolled out in all major markets over the summer and is still being rolled out in other select markets.
Shopping Campaign: For eCommerce sites, Google makes it easy to advertise specific products. Just enter your website product feed into Google Merchant Center, link it to your AdWords account, and you can target specific customers with your product ads. Google will automatically upload your product images and prices and use your product descriptions to serve your ads. You can also choose the specific keywords that you want to serve ads on and choose which product ads you want to serve for which keywords using ad groups. The same location, demographic and audience targeting also applies to these ads.
The biggest key to success here is making sure that your product descriptions are optimized properly. Also, make sure to monitor your search terms and religiously add negative keywords to stop irrelevant clicks.
Video Campaign: If you have a YouTube channel, you can serve video ads on Google Ads to potential customers. Just upload the video, create a great title and description, then use the video link to create a video ad campaign. It's as easy as that! There are several YouTube advertising options to choose from which we will lay out below.
These ads are best for awareness and branding campaigns, especially when used in conjunction with search ads. You can target by demographic, location, topics, interests and keywords. You also have the option to serve on limited display network sites.
These ads are best for awareness and branding campaigns, especially when used in conjunction with search ads. You can target by demographic, location, topics, interests and keywords. You also have the option to serve on limited display network sites.
Universal App Campaign: If you have an app for your site, and you're looking to generate buzz and generate more downloads, a universal app campaign is your best bet. Unlike other campaigns, you cannot fully customize your ads. You create the ad text, and Google will take assets from your app store listing and combine it all to create an ad. These will be shown across multiple formats and placements.
The ads can appear across Google's entire network including searches, the display network, YouTube, mobile applications and Google Play across a range of devices. Google also fully automates all targeting and bidding, but you can optimize to target users more likely to perform specific goals, like in-app conversions.
How to Advertise on Google for Free
Of course, Google wants you to pay for ads, but there are other options for brands who want to advertise for free on Google by doubling down on organic search engine optimization and one of our favorite tactics. Here's how your brand can advertise for free:
Google My Business posts: This is an excellent place to advertise events, offers, coupon codes for your store/eCommerce site, killer new website content or a specific product. From your GMB manager, you can create a new post. Just select the post type, create your post and it will appear at the bottom of your Google My Business listing! Note: posts expire every seven days, but you can repost the same post multiple times if you would like.
Optimize Your Website: Unfortunately, if you want to get continual website traffic without paying for it, you will have to go down this rabbit hole. Over 90% of people who search on Google never go past page one. If you want to drive traffic to your site, this is the best way to do it. You can try achieve this with an in-house team or you can hire a professional company like Go Pro, JA Public or our experts at Ottaway Digital.
What's New with Google? Changes to the Google Advertising Platform
Google has recently announced some huge changes coming to Google Ads. There are some new tools and features they plan on rolling out for digital marketing. With that comes a list of new software's, platforms and terms you may not recognize. Fear not we are here to break down what all these new changes mean.
Google Ads: One of Google Advertising most notable changes is its rebranding of AdWords to Google Ads. Google Ads will be an all-inclusive suite for advertising solutions. The change was meant to make ad implementations easier, so advertising agencies and marketing firms can focus on strategy and planning.
Google Marketing Platform: Analytics 360 and DoubleClick merged to form this new platform. The change is meant to make marketing management easier for all parties. It is a creative hub that allows buyers, creatives, and clients to collaborate in one environment. This platform does come with unique features including Search Ads 360 and Display Ads 360. If you're willing to spend the money, the Google Marketing Platform will undoubtedly help your business' marketing plan.
Search Ads 360: With the Google Marketing Platform you will get Search Ads 360. An advertising agency can use this tool to plan, buy and measure search ads.
Display Ads and Google Display Video 360: Display Ads 360 allows advertisers to manage bids from a central location.
Google Maps Platform: Google has also decided that any request that doesn't include an API or Client ID will no longer be supported. You can update your API key here.
What's New With YouTube? Changes to the YouTube Advertising Platform
All advertising on YouTube is done through the Google Ads digital advertising platform, but I wanted to dive a little more into the specific ad types that are available for YouTube ads. Check out the list of campaign types above for more general info about Google video on YouTube ads.
Google also has announced some changes to YouTube marketing campaign options. One billion hours of video is watched on YouTube every day, making video a huge part of online marketing. They found that 91% of smartphones users enter the buying process after seeing a video ad. The insight they have gained has inspired them to roll out new features to their video landscape. Below are some of the changes and features YouTube has added.
Google also has announced some changes to YouTube marketing campaign options. One billion hours of video is watched on YouTube every day, making video a huge part of online marketing. They found that 91% of smartphones users enter the buying process after seeing a video ad. The insight they have gained has inspired them to roll out new features to their video landscape. Below are some of the changes and features YouTube has added.
TruView for Reach: This new feature will allow marketers and advertisers to reach more prospects through marketing by allowing CPM bidding for video ads.
TruView for Action: This feature will show your video ads to people who have searched for your product on Google.
Lead Ads: YouTube will begin offering lead advertisements. This will allow your customers to fill out your lead form without leaving the YouTube platform.
Advertising on Facebook
There are several levels to the Facebook Ads platform, as well as multiple places you can create ads from. We'll dive into the pros & cons of each, as well as the different ad types and campaign objectives you can choose when making ads on the Facebook Ads digital advertising platform. Here we go!
How to Create Campaigns on Facebook
The first step to take when creating Ads Manager ads on the Facebook digital marketing platform is to choose your campaign objective. This can range from brand awareness to driving conversions, and choosing the right objective is critical for spending your money efficiently and meeting your marketing goals.
Facebook Campaign Objective Types
There are three main objective types. Here I'll break these down into the specific objectives available for each type and define them:
Awareness
Brand Awareness: This objective ensures a high reach, but it also increases the frequency at which the ad is shown to users. The more times a user sees your ad, the more likely they are to remember your ad.
Reach: This objective ensures that your ad will reach the maximum number of people possible in your target audience.
Consideration
Traffic: This objective will drive website visits, and it optimizes for clicks. With ads in this objective, you can send people to your website and drive engagement with your app.
App Installs: Ads made to drive install of your app. These ads link your potential customers directly to your app listing in the app store on their mobile device.
Engagement: Get users to interact with your posts. This is essentially like a boosted post with better reporting.
Video Views: Pay to serve your amazing video content to Facebook users to promote your brand. Best for getting in front of lots of people, not for driving action.
Lead Generation: You create a form within Facebook. When users fill out this form, the lead gets emailed to your sales team for them to qualify and close.
Messages: You can use an image, a video, a slideshow or a carousel of images to drive engagement and get users to message you directly through Facebook Messenger.
Conversion
Conversions: Use ads to send users to your website so that they can take an action! Conversion types include purchases, adds to cart, form registrations and more.
Catalog Sales: Upload your product catalogue to Facebook and serve ads with single products or product groups to drive sales on your site or directly from Facebook.
Store Visits: Serve ads to users browsing Facebook within a pre-defined radius to your business location.
Facebook Ad Types
Within each of the Facebook ad campaign objectives listed above, there are several ad types to choose from. Some are only available with certain campaign objectives and certain platforms, so I'll lay out what each one does and where it's available.
Single Image Ad: This ad lets you choose a single image, a description for your post (this shows above the image), a headline and a call-to-action.
Objective types: All objective types except for Video views.
Available platforms: All platforms (Facebook, Instagram, Audience Network)
Single Video Ad: Upload a single video into your ad. Create a description, a custom headline and a CTA button.
Objective types: All objective types except for Catalog Sales
Available platforms: All platforms.
Carousel Ad: Upload multiple images, create unique headlines for each image and even select a unique landing page for each image! You can only write one description for the post.
Objective types: All objective types except for Engagement and Video Views.
Available platforms: All platforms.
Slideshow Ad: You can create a custom video slideshow within Ads Manager to show. Create a CTA that appears over the video. They appear the same as a video in a user's feed.
Objective types: All objective types except Catalog Sales.
Available platforms: All platforms.
Collection Ad: This ad lets you choose products from your catalog to serve either as a single product or a carousel of products. You can choose custom headlines and a description, as well as banners over each product to display a CTA or prices.
Objective types: Only available for Traffic, Conversions, Catalog Sales and Store Visits.
Available platforms: Facebook Feed and Instagram Feed.
Canvas Ad: Create a custom "landing page" inside of a user's Facebook feed that integrates carousels, single images, text and products from your catalog.
Objective types: All objective types (this ad is a synthesis of all above ad types).
Available platforms: Facebook Feed and Instagram Feed (mobile only).
Most of the above ads can be created within both the Boosted Post and Ads Manager tools in Facebook. The only exceptions are Canvas Ads and Collection Ads, for which you need access to Ads Manager.
Boosted Posts vs. Ads Manager: Which Should I Use?
What your Facebook marketing goals are will help you decide which platform is best. Boosted posts are the most basic type of Facebook advertising. They are also usually the first ads that anyone runs. And depending on your goals, they might be all you need. Ads Manager allows more reporting and more sophisticated targeting.
First, let's define what these platforms:
Boosted Post/Ad: This method usually uses a post that you create on your page and serves that post to a larger audience. It uses your Facebook following to help define targeting to the people most likely to engage with your ad. These are simple, easy to create and are great for driving post engagement if that's your goal.
Ads Manager: This is where things get serious (and seriously complicated). This tool is great for marketing goals that include things like product advertising, custom ad creation, brand awareness, conversions, remarketing or custom audience creation.
Boosted Post Pros: If you want to drive more engagements with your post, boosted posts are our favorite way to go. These ads are a great way to get visibility for your page. You can also interact directly with users who react to your post, even requesting that they follow your page!
I have found with our clients that this can be one of the best ways to quickly grow your Facebook followers, as long as you keep posting great content and you engage regularly & directly with your community.
Boosted Post Cons: You even have limited ability to reach new users outside of your current following with interest and location targeting. However, your tracking and reporting is limited. Additionally, if you want to advertise on Instagram, boosted posts won't work for you.
Ads Manager Pros: If you have more complex marking goals, the Facebook Ads Manager is key. If you want to drive awareness for a new product launch, ads manager has the tools. If you need to customize the Call to Action button on your ad to drive a specific conversion goal, Ads Manager allows you to do this. If you want to remarket to previous website visitors, Ads Manager is the only way to go. The reporting function is also much, much more informative for advanced marketers. You can see impressions, reach, clicks frequency, CPA and which Facebook-owned properties the clicks came from. And once you set up the Facebook Pixel tracking code on your site, you can track conversions from your target audience off of Facebook.
Ads Manager Cons: It's much more complicated to set up, and if you set it up incorrectly it will drag down the performance of your ads. Not a scare tactic, just my experience! You also can't post the ads that you create to your feed, so ads manager is not great for driving engagement for your posts.
We might be a little biased toward the Ads Manager, but marketers are notorious for making things more complicated than necessary.
If your marketing goals are covered by the Boosted Post tool, then that's great! Just know that there are some major limitations that come up when you move into more advanced marketing techniques.
Creating the Ads Manager is easy if you have a business manager account for your business page. If you don't have a business manager, there are many great tutorials online that will walk you through, step-by-step, how to properly create a Facebook business page with Business Manager and Ads Manager.
Changes to the Facebook Advertising Platform
Social media marketing is on the rise and Facebook is still a top leader in content marketing. In the midst of the past year security issues, Facebook has been focusing on increased security and transparency from pages that their users are exposed to. They have been continuously working on increasing the amount of information about pages, including where they are managed in the Info and Ads sections. Below is the information that will now be shown on the Page Info sections.
The date the page was created.
The primary locations where the Page is managed.
The number of people who manage the Page in each country.
The Page's previous name changes.
Any Page merges that took place on or after September 6, 2018.
Facebook has updated their video ad metrics. The update better aligns with how users watch video ads on the platform. It focuses more on the total time of a video watched. The video metrics are a small update but understanding what these new metrics mean will allow you to better track your ad data. You can see these updates below.
Measuring unrepeated sections, which give an accurate look at newsfeed ads compared to non-skippable ads. This will let business get a better idea about how much of a video a user saw.
How many times a video plays. This is different than impressions.
The elimination of video percentage watched and the 30-second view.
These are just a few changes with Facebook and Facebook advertising. For more information on the new Page updates visit the link here.