In today's competitive digital landscape, businesses constantly seek effective strategies to improve their online presence and boost their visibility. One such strategy that has gained significant popularity is White Label SEO. 
White Label SEO has many benefits for agencies, allowing them to use the skills and resources of professional SEO agencies without hiring their own experts. In this article, we'll discuss seven advantages of White Label SEO, showing how it can change your marketing, make your brand more visible, and help your business grow, evolve, and scale in the online world that's constantly evolving.
Whether your agency is a sales enterprise, a small startup, or an established marketing agency, understanding the power of White Label SEO is crucial in staying ahead of the competition and unlocking new opportunities for success. 
White Label SEO: Defined
White-label SEO is the combination of search engine optimization and white labeling. According to Google, Search Engine Optimization is "the process of maximizing the number of visitors to a particular website by ensuring that the site appears high on the list of results returned by a search engine." Forbes defines white labeling as a "fully supported product or service that's made by one company but sold by another." 
Therefore by offering white-label SEO, white-label agencies provide expert SEO services for you to sell to your customers as if your agency were doing them. 
There are ample benefits to outsourcing a white-label SEO firm. First off, becoming a white-label SEO reseller allows you to offer a more extensive service list to your clients, which helps you reach a broader client base and grow your client list without having to research countless case studies and invest in an in-house private-label SEO team.
To learn more about SEO in general, check out our Beginner's Guide to SEO, where we take a deep dive into what SEO is all about.
1) Cost Effectiveness
When you choose a white-label SEO agency, you are saving your company the time, energy, and monetary investment of building, funding, and managing an in-house SEO team while still being about to offer SEO services to your clients. This is the most cost-effective way to expand your services and add value to your agency and clients.
If you do choose to outsource a white-label SEO partner, you'll be able to scale your business while being able to focus on what your marketing agency does best, whether that is radio, TV, print, PIL, or PPC.
2) Increased Client Satisfaction
By offering SEO as a new service, you are leveling up your business and clients. In today's digital age, things are constantly changing in marketing and advertising, so optimizing your client's marketing in every way you can is imperative. Partnering with an SEO company to do white-label SEO for your clients will allow you to offer these current services to your client, which will not only impress them with your industry knowledge but also generate more business for them.
With the assistance of a White Label SEO Agency, you can ensure that your clients receive outstanding results, leading to increased customer satisfaction and loyalty. By consistently delivering exceptional SEO outcomes, you not only enhance your reputation but also strengthen your client relationships, ultimately contributing to the long-term success of your business as a full-service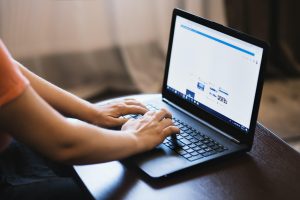 agency.
3) Access to Years of SEO Experience and Expertise
By becoming a white-label SEO reseller, you can provide your clients with SEO content marketing and link-building services without needing to be an expert yourself. The agency has a team of expertly trained and experienced professionals who know search engine algorithms, keyword research, on-page and off-page optimization, content strategy, and link building. You can take credit for the positive results without needing years of experience.
Using their extensive knowledge, you can benefit from the expertise of experienced professionals who have faced and solved different SEO challenges. They stay up-to-date with the latest trends and methods to ensure your SEO strategies work well with changing search engine rules. Having access to these experts saves you time and energy, letting you concentrate on other essential parts of your business while still enjoying the advantages of their SEO know-how.
4) Expand Your Clientele
Teaming up with a White Label SEO agency is a great chance to grow your customer base. They have special knowledge and experience that allows you to provide top-notch SEO services to a wide range of clients, no matter what industry or size they are. This shows that you're a reliable and versatile SEO provider who can meet the unique needs of different businesses. 
As you offer more services, you can attract new clients who want effective digital marketing solutions, especially since many companies prefer to work with one agency for all their marketing needs. Offering White Label SEO services proves your dedication to delivering successful strategies, making your business more appealing to potential clients. With more customers, you make more money and establish your brand and business as a trusted resource for companies looking to improve and grow their online presence and grow organically.
5) Increase Profit and Revenue
By leveraging the white-label SEO agency's expertise and resources, you can deliver high-quality SEO services to your clients without needing in-house SEO specialists or spending extra money on infrastructure. This saves you both time and cost, allowing you to use your resources more effectively. Your business can earn more money by attracting more clients through your improved SEO offerings. This cost-effective approach will enable you to streamline your operations and allocate resources more efficiently, resulting in higher profit margins. 
Moreover, your revenue streams grow significantly as you expand your clientele and attract new clients through your enhanced SEO offerings. The resulting increase in client satisfaction and retention further contribute to your business's profitability and long-term success. Hiring a White Label SEO agency can be a lucrative investment that fuels your business's growth and financial prosperity.
6) Reputation Enhancement
When you outsource a White Label SEO agency, it can enhance your reputation in a valuable way. By offering comprehensive and effective SEO solutions, you show your clients that you are committed to helping them succeed online. This boosts your reputation as a reliable and knowledgeable provider in the industry. As you consistently deliver positive results and help clients improve their online visibility, word spreads about your capabilities, further enhancing your reputation.
7) Keep up with SEO trends
In the current digital age, SEO is constantly changing, especially with the artificial intelligence (AI) race underway. Google and Bing both consistently update their algorithms, making page optimization no easy feat. Certain aspects that made an SEO campaign successful last month will not necessarily be successful this month.
When you outsource white-label SEO services, you do not have to spend time keeping up on the current SEO trends and content marketing methods because the SEO marketing service you hired will do it for you. This way, you can offer high-quality, up-to-date SEO services to your clients that will increase their page rank and visibility immensely. 
In conclusion, partnering with a White Label SEO agency has many benefits that can revolutionize your marketing efforts and drive sustainable growth. As a white-label SEO reseller, you will have access to experienced experts, make clients happier, attract more customers, increase profit, and keep up with SEO trends cost-effectively. It also helps build a good reputation and succeed online. 
Ultimately, the increased profit and revenue generated and the enhanced reputation as a trusted SEO resource solidify the significance of partnering with a White Label SEO agency in unlocking new opportunities for success. By harnessing these benefits, agencies of all sizes can stay ahead of the competition and thrive in the ever-evolving online world.